Since 2009, MMB offers flexible payroll service options

designed to relieve the stressful procedures of payroll administration.
---
Our solutions are tailor-made, therefore regardless of the size of your organization, and whether payroll schedule vary from weeks, monthly, or semi-monthly, we can deliver a service that matches your needs.
Our History
With 20 years of industry-centric experience, MMBiSolutions is develop services specifically targeted for the local market adherent to the regulatory standards required by Philippine Government Agencies.
Our Duty
We are committed to provide excellent customer services to our existing and future clients. We constantly evaluate our processes, ensuring that our customers receive the most efficient and productive way to do business. Recently, we passed
the SSAE 16 Soc II Audit.
Our Team
Microsoft Software Developer Certified Professionals, Certified Accountants, and Payroll Human Resource Experts. All contribute to the development and proficiency of our payroll outsourcing services.
WHAT OUR CLIENTS SAY?
MMB iSolutions cater from small to big-sized enterprises in the Philippines. Let our clients share their experience with us.

---
For my long years of experiences in handling payroll processing with local and multinational companies,I can strongly say and commend that MMB Payroll System is the most reliable and efficient payroll system I have ever encountered using.
The MMB System can adapt to all the unique requirements of the BPO company I am with now and can be scaled more for any expansion programs for more headcounts as our company ramp up for new accounts.
Tess M. Tijidor Vice President, Shared Services Startek Inc.

---
We have been availing of the facilities of MMB ISolutions for our executives and managers' payroll since 2014 and through all of this time, over all, we have been very satisfied and happy with their service.
They have been adaptable to the change in our requirements every now and then, completing their twice a month work always on time.
The 75 or so people from our Company who are paid their payroll through MMBI can attest to this.
Renato N. Migrino Treasurer Apex Mining Co., Inc.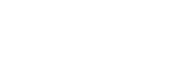 ---
It's been a decade since we started working with your team and we truly appreciate the service you provided with our company Quorum International, Inc. We are grateful for your patience, for accepting our special request specially asking your team to rush our payroll. Most of the time even if we know that you have rules in accepting payroll request, you still accommodate us.
Thank you for working with us and we hope to have the pleasure of doing business with you for many more years. Mabuhay MMB.
Cynthia G. Virtucio Finance Manager Quorum Holdings Corporation

Quick Company Facts In Numbers
OUR PARTNER BANKS
MMB iSolutions collaborate with the best banks in the Philippines today.